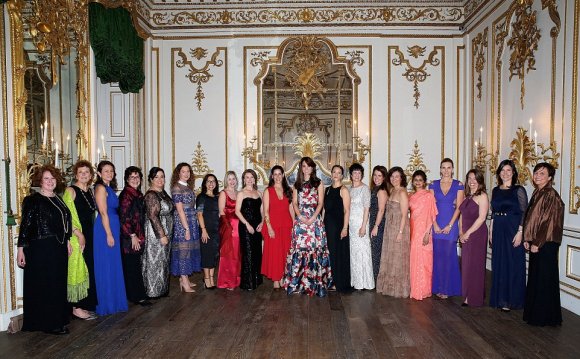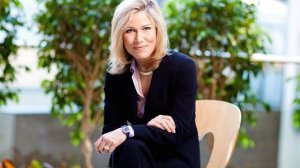 Source: BlueCrest
Leda Braga, BlueCrest Capital Management
The hedge fund industry has two new massive independent money managers to start 2015.
Leda Braga formally started Systematica Investments this month after years under prominent European hedge fund firm BlueCrest Capital Management. Geneva-based Braga manages the same amount she ran at BlueCrest, $8.5 billion, easily making her the most powerful female hedge fund manager in the world in charge of her own shop.
David Warren also completed his transition out of Brevan Howard Asset Management, another European hedge fund giant. Warren's newly independent firm, New York-based DW Partners, starts with more than $6 billion in assets.
As stand-alone firms, Systematica and DW instantly rank among the top 100 hedge fund managers by assets. By comparison, Bill Ackman's Pershing Square Capital Management runs $18.3 billion, Dan Loeb's Third Point manages $16.5 billion and Larry Robbins' Glenview Capital Management controlled about $10 billion as of late last year.
Read More Ackman, Robbins, Loeb score as hedge fund pay lags
Braga, 48, has quickly risen to elite status in the hedge fund world.
Brazilian by birth, Braga got a Ph.D. in engineering from Imperial College London, where she also lectured. She then worked at JPMorgan Chase as a quantitative analyst on the derivatives research team, according to firm materials. At JPMorgan, Braga was a colleague of Michael Platt, who founded BlueCrest in 2000. After a stint at JPMorgan spinoff Cygnifi Derivatives Services, Braga joined BlueCrest in 2001.
In 2004, she launched and managed what became one of the firm's largest strategies and funds, BlueTrend. The fund uses a "managed futures" strategy, meaning it trades the futures contracts of stocks, bonds, currencies and commodities and looks for trends in the movements of their prices, so-called trend following.
The now-$7.9 billion strategy gained an average of 11.2 percent net of fees each year from 2004 through 2014, according to performance figures obtained by CNBC.com, and only lost money in 2013 (down 11.5 percent). The Absolute Return Managed Futures Index, which tracks similar hedge funds, gained 4.91 percent over the same 10-year period.
A spokesman for Braga declined to comment for this story. But her former boss Platt said it was simply time for Braga to leave given the rise of BlueTrend.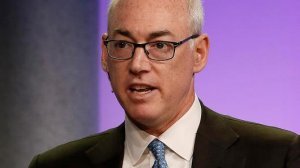 "We both feel that now is an opportune time for that substantial and distinct business to stand separately in order to enhance and develop its focus on delivering systematic and technology-driven investment solutions to a broadening range of clients across the globe, " Platt said in a announcing the future spinoff.
BlueCrest retains an undisclosed stake in Systematica, which has about 100 employees in New Jersey, Geneva, New York, London and Singapore.
Hamlin Lovell, a contributing editor of The Hedge Fund Journal who researched the 2013 report "50 Leading Women in Hedge Funds, " said Braga's rise to be the most powerful woman in the hedge fund industry shows that there's no limit to what women can achieve in it.
"It's still unusual to have a woman at the helm on the investment side but Braga sets a great example for aspirant quants, " Lovell said, referring to Braga's quantitative investment style.
Read MoreHedge fund robots are crushing their human rivals
Warren's rise
Patrick T. Fallon | Bloomberg | Getty Images
David Warren, DW Investment Management
Warren, 50, had a similar growth trajectory.
A Yale computer science graduate, Warren spent the bulk of his career at Morgan Stanley. He traded and or led teams of traders in various debt securities, including corporate and mortgage-backed bonds, and rose to managing director. After nearly 14 years at Morgan Stanley, Warren left in October 2007 to move to the hedge fund industry.
Brevan Howard is best known as a macroeconomic prognosticator, but the firm wanted to expand into credit investing.
Warren brought former Morgan Stanley colleagues with him and set up Brevan's credit team in New York as part of Brevan's expansion to the U.S. starting in January 2008. When Brevan pulled back its U.S. presence after the financial crisis, Warren and team didn't want to move to Geneva or London, so they set up DW Investment Management to run Brevan Howard's credit funds as a semiautonomous entity.
DW did the investing and Brevan provided the operational support, keeping 25 percent of DW's profits.
A spokesman for Warren declined to comment, and a representative for Brevan Howard did not respond to a request, but firm co-founder Alan Howard said in an October statement that the move was because of DW's growth.
"In light of the growth and maturity of the funds and the DW team, we have spent considerable time evaluating a potential transfer of management of the funds to DW, and are confident that now is the right time for such a transition, " Howard explained.
YOU MIGHT ALSO LIKE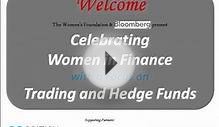 Leading Women Speakers: Women in Trading and Hedge Funds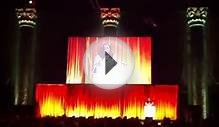 Shantel at the 100 Women in Hedge Funds gala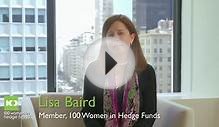 A word from Lisa Baird, Member, 100 Women in Hedge Funds
Share this Post